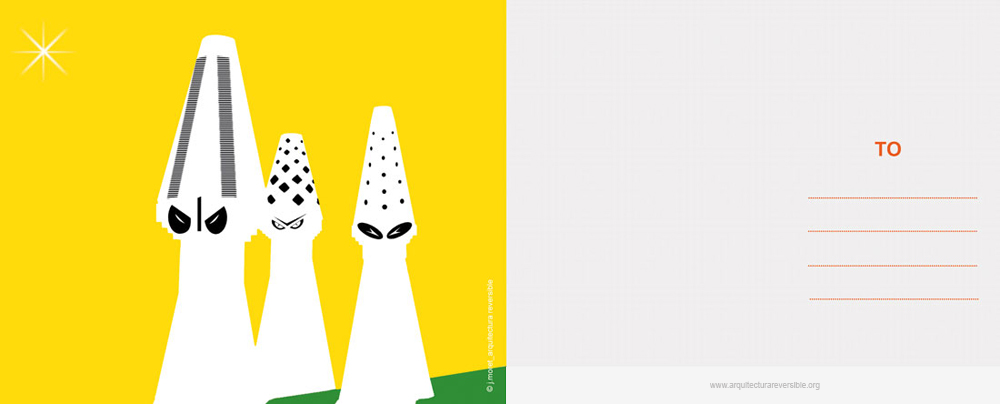 MERRY CHRISTMAS & HAPPY ARCHITECTURE!
Some ancient but charming usage to remember. There was once a time when you heard from someone by receiving a postcard. Simple piece of card with a nice picture on the front side, few lines to organize the name and address and short white space to say hello and remind the receivers you where somewhere special and thinking about them. Practices that inspire our greeting cards designed from a different perspective to wish your friends and family a Merry Christmas in a personal way.
From Barcelona with love, all the best in 2017!
Collaborators:
Altaïr Bookshop   //  CCCB Laie Shop  //  MACBA Laie Shop